This Dola Purnima 2023, wish your dear ones with beautiful wishing pictures from HappyWishing. Yes, we have made a beautiful collection of best Happy Dola Purnima images and wishes photos.
Dola Purnima is the festival of Lord Krishna and Radha, which is celebrated mainly in Odisha, Assam, and Bengal. This festival is also called Dola Jatra. On the Hindu calendar, Dola Purnima falls on the month of Phalguna. It comes around the end of February or sometimes till mid of March. This festival comes along with the festival of color, Holi. You can also download Happy Holi Images for free on HappyWishing.
Now, if you want to wish your loved ones with Dola Purnima wishes 2023 then check out our below collection of images. Hold on to any image and download the image to save it to your device. Then, send it to wish anyone.
Best Happy Dola Purnima Images and Wishes for 2023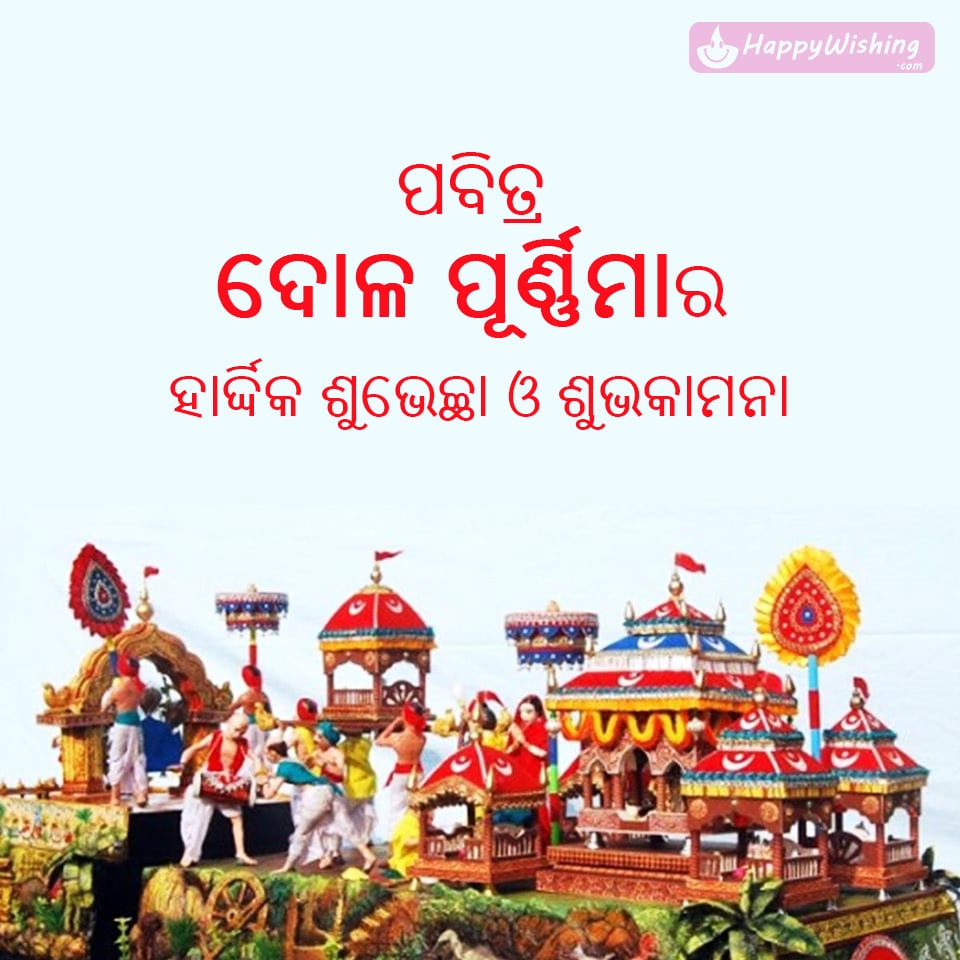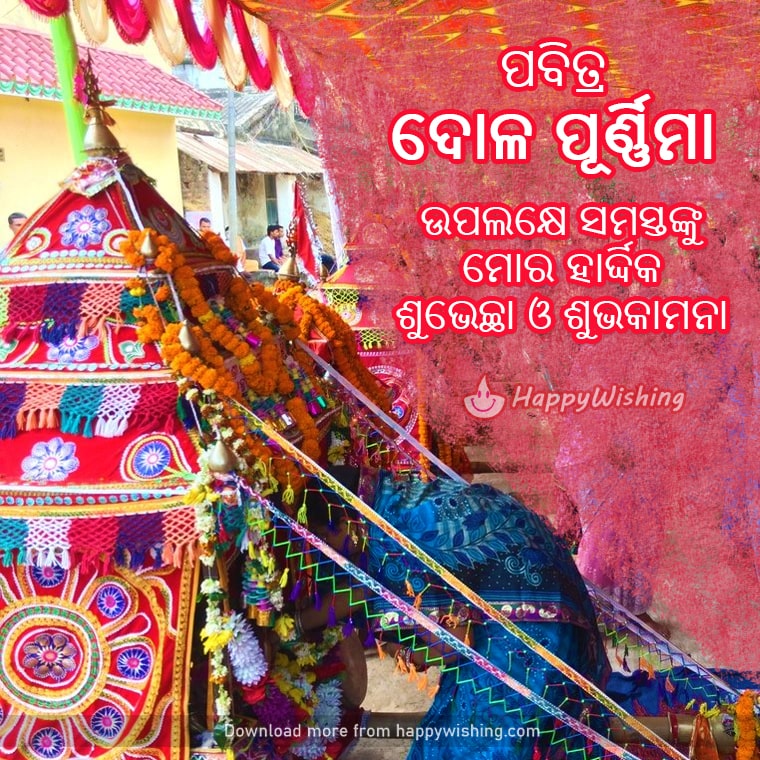 About Dola Purnima: This festival is dedicated to Lord Krishna. People do all kinds of rituals on this holy day to get blessings of Sri Krishna. This is the Purnima or full moon day of Phalguna month. People carry the idol of Radha and Krishna on Dola or in a swinging palanquin and visit door to door throughout the villages. People worship by offering abir, curd, cream, flowers, and little mangos to Sri Krishna. While carrying Idols people chant with Hari Bol and Hula Huli, while having music with dhol and conch shells.
This is a great time for the people of Odisha, Assam as well as Bengal to enjoy themselves with their friends and family while worshiping Sri Krishna. There is a saying that on this day lord Nrusingh an avatar of Lord Vishnu killed evil Holika who is the sister of Hiranyakashyap. That is a sign of victory of good over evil.
At some places of Odisha, people celebrate this festival in a grand manner. Where there are many Dolas came to a single place from many villages. This is known as Dola Melana or often referred to as Dola Jatra. In some places, this Dola Jatra goes on for like 3-4 days.
If you are planning to celebrate this great festival of joy, we got you covered. We have some of the best collection of Dola Purnima images, wishes and HD wallpapers in 2023 for you. You can share these images with your loved ones wishing the Happy Dola purnima.